Everyone counts...except when not everyone is counted
2020 is a decennial census year, which means the U.S. Census Bureau will attempt to count every person in the United States. Despite its best efforts, the agency misses certain populations more than others, particularly Black, Hispanic, and homeless populations. Because much of the information we present on Minnesota Compass is derived from census data, it is critically important that every person in our state is counted, including those at risk of being missed.
Populations at risk of being missed
Young children
Nearly 5% of children under five were not counted in the 2010 decennial census
This is a rate higher than all other age cohorts. Those who were Black or Hispanic were more likely to be missed.
Children younger than five make up 6% of our state's population
About one third of these are children of color, a number expected to climb for the foreseeable future.
On a single night in October 2018
People experiencing homelessness
people are believed to be homeless
People experiencing homelessness are at risk of being undercounted because of their transitory status, age, and higher likelihood of living in hard-to-reach locations.
were homeless in Minnesota
One in three live in greater Minnesota.
37% of adults counted that night were Black
This is a particularly large number, considering the Black population makes up less than 5% of Minnesota's population.
Nearly one third of those homeless were children
The Oct. 2018 count included nearly 3,500 children 17 or younger.
Renters
1% of people living in rental unites were not counted in the 2010 census
About 12% of Black male renters age 30-49, and 9% of Hispanic male renters age 18-29 went uncounted.
Nearly half of all people in Minnesota rent
Since 2010, the number of renters has grown in Minnesota by nearly 150,000.
Black and Hispanic male renters in Minnesota
The number of Black male renters age 30-49 has increased by 32% between 2010-2018. During that same time period, the number of Hispanic male renters age 18-29 has increased 8%.
Quality of life indicators, 2020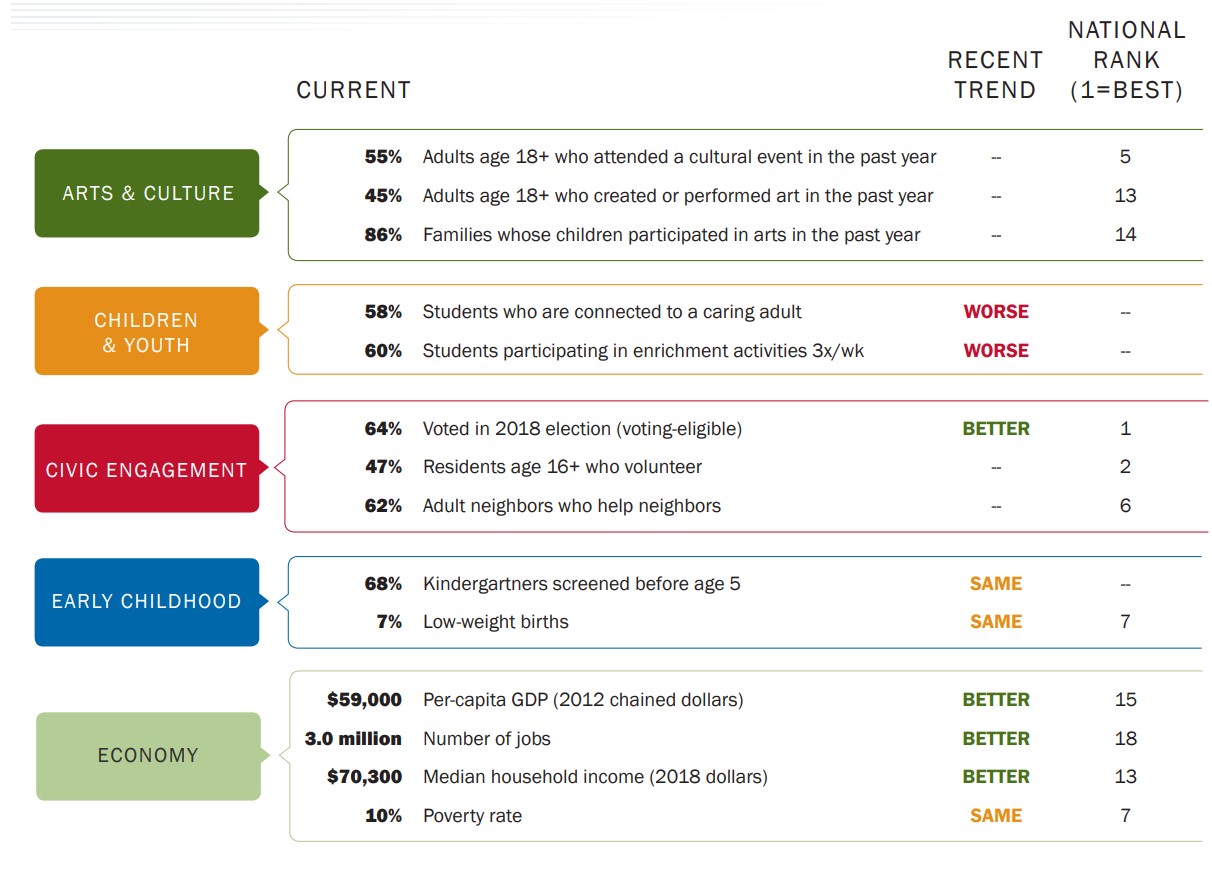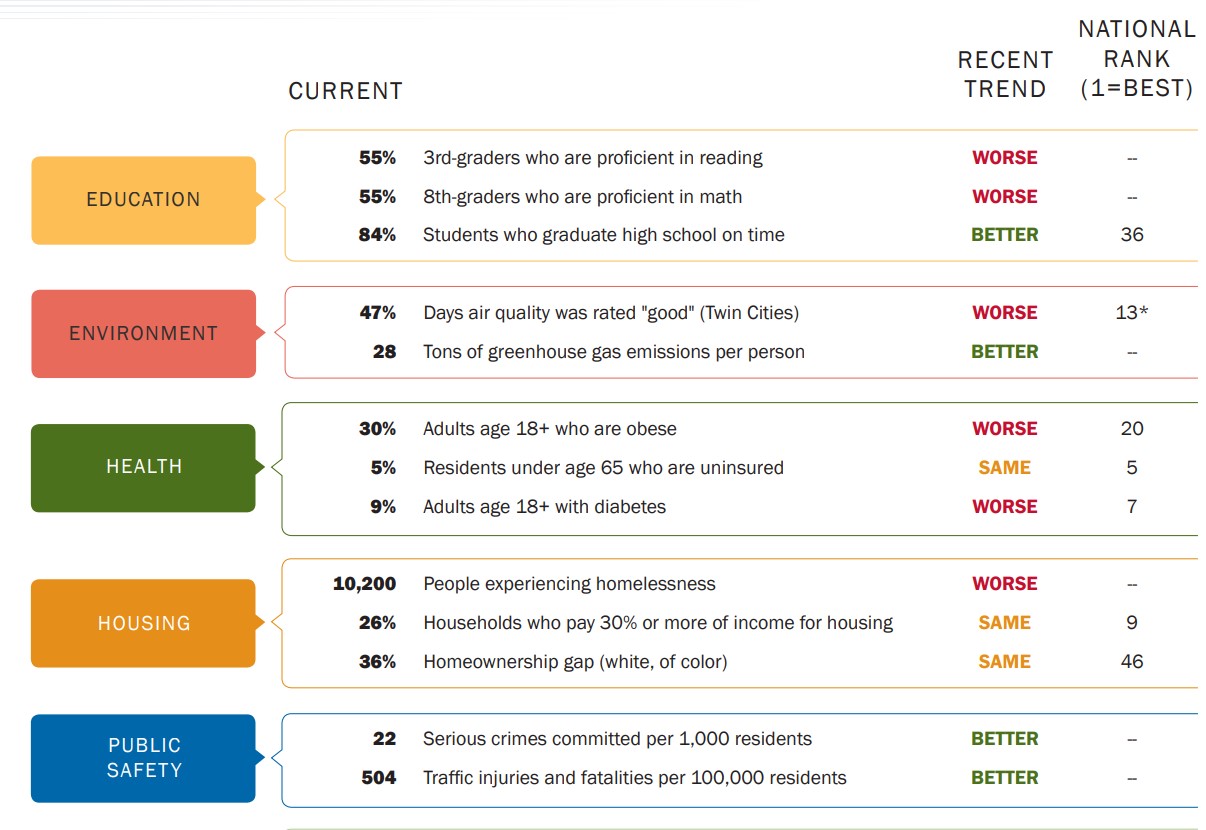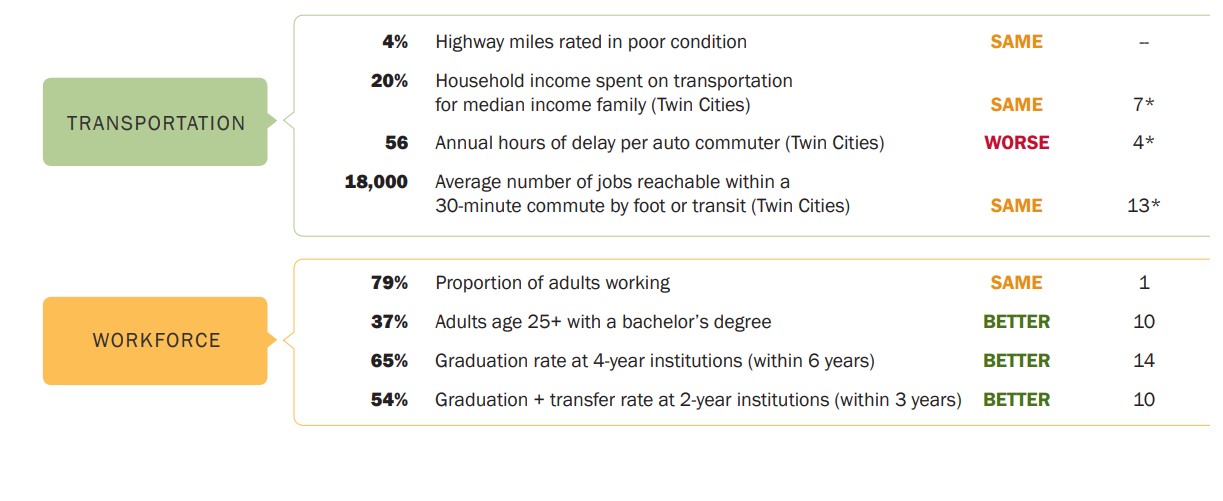 New and coming soon on Minnesota Compass
Minnesota's cultural communities at a glance
Get the report.